Retro Run Raises $4,380!
December 18, 2019
To all the participants, sponsors and volunteers of the Retro Run, brought to you by ConocoPhillips. Thank you, thank you, thank you!!!
Because of your support, we are thrilled to announce that $4,380 was raised from this event 
100% of the funds raised will go towards enhancing and expanding the FREE literacy programming offered to the community.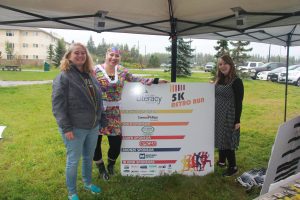 Literacy Society Staff (left to right):
Charo Lloret, ESL Instructor
Jessica Kalman, Executive Director
Taylor Mills, Program Coordinator