We are super excited to be once again celebrating #LiteracyMonth here in Fort St. John!  Thank you to the City of Fort St. John for helping us to raise awareness to the importance of literacy by proclaiming September as Literacy Month! This year's theme is:
Literacy Connects Us: At home, at work and in the community.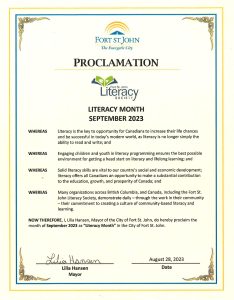 Please see below for some great activity ideas to try a different literacy activity every day this month.
We also have our own community calendar of events that you can check out!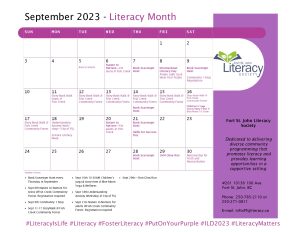 #LiteracyIsLife #FosterLiteracy #PutOnYourPurple #LiteracyMatters #LiteracyConnectsUs